In BC, this Monday means we have a little extra time for reading and for reading the blogs that contribute to the kidlit version of this meme hosted at http://www.teachmentortexts.com and http://www.unleashingreaders.com . It is a great place to find some new titles to read.
As it is the Family Day holiday weekend, I will start with the book that my family just finished as a read aloud, The Perilous Princess Plot by Sarah Courtauld- This one is absolutely hilarious. There are many types of humour covered in this one from slapstick to word play. The author is British and so there is the inevitable comparisons to things like Roald Dahl and Monty Python, but I found her humour to be unique and engaging. I thought this was the funniest book I have read in a while and I was not surprised to learn that the author did some stand-up comedy. The plot involves two sisters trying to make their way in the world in very different ways, some villains, and a kidnapping plot. It tries to be the anti-princess, princess book, so if your crew is kind of princessed out, they will probably still enjoy this. Mostly it is just a good belly laugh. This is the first in a series and everyone in my house wants to read the second.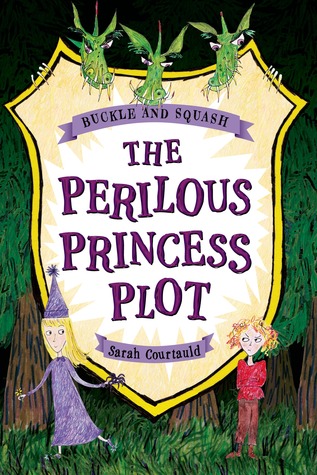 The next book I read is also the first in a series. Shadows of Sherwood by Kekla Magoon is an urban reboot of Robin Hood set in the future. I am only somewhat familiar with Robin Hood, but this story seems to have taken the myth and changed it considerably. Some characters are new, some are familiar and others have been changed from male to female, including the lead character who becomes known as Robyn Hoodlum. I really enjoyed the premise of this one, and the beginning pulled me in. There are strong themes of the need to be both independent (and strong) at times, but also that we are stronger when we work with others and that having a sense of belonging (referred to as both team and family here) is key to survival and happiness. Our lead character makes many mistakes in the pursuit of this truth and it will be interesting to see how she applies those lessons in the sequel. This was not quite the cliffhanger that sometimes leaves me screaming at the author for stopping in the middle of a long novel, but it is pretty clear where the sequel will begin.
I did a poor job of reading picture books this week. I read a few with my youngest, but the only new one I read this week was a good one. The Good Little Book by Kyo Maclear is a dream for those of us who work with young people who find reading a challenge. It delivers the message books can be very powerful. I frequently tell my students that if they do not like reading yet, they just have not found the right book. I can happily say that I don't really have to say it right now as my class is very engaged during reading time, but in this book a boy who thinks a book can't really do much finds that he is very wrong. There is some great art from Marion Arbona that leaves little details to be discovered on each page. I am sucker for the message in this book and others like it (Miss Brooks Loves Books comes to mind) and it was fun to see how the book was able to impact many people.
I think my favourite book of the week was The Wolf Wilder by Katherine Rundell. All four of the books I have wrote about so far are by authors I have never read before. I really liked the writing style of Rundell the most. It reminded me of reading Breadcrumbs by Anne Ursu with the cold weather feeling like a character in the book. Henning Mankell, the Swedish murder/mystery writer (although he wrote kids books too) was amazing at this too. There was a part in which the main character describes the five different types of cold, and I could read that whole chapter over and over again. In addition to the rich description of the impact of cold weather, the relationship between bravery and fear comes up, and the nature of children (just in this few pages). The book has a very interesting premise of a mother and daughter living in the woods taking domesticated wolves that were pets of Russian aristocrats and training them to act as wolves were meant to act in the wild. Like these wolves, the book is filled with beauty and ugliness. The plot is very exciting and it is a quick read. One of my favourites of the year so far.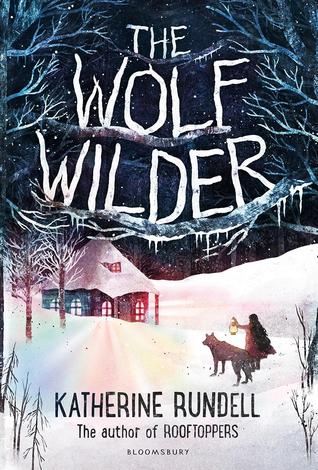 The last book I read finished this week was HiLo: The Boy who Crashed to Earth by Judd Winick, a graphic novel that I think a lot of students will enjoy. It shares the theme of the changing nature as friendship with graphic novels like Rollergirl, but is probably set for a slightly younger audience. My copy contains a blurb by Lincoln Peirce, the author of the popular Big Nate comics, and fans of that series will likely love this. HiLo comes from somewhere other than here, and seems to have lost most of his memories (trying not to spoil anything here). This leads to a lot of very funny moments as he and his new friends try to help him figure it out while trying to figure out there own lives at the same time. This is another first in a series that I think will have students recommending that I purchase the next one for them.
I am still reading The False Prince by Jennifer Nielsen with my grade five and six class, and we are loving the constant guessing at each plot twist. I am hoping to read The Mark of the Thief and The Rise of the Wolf (we have a fabulous signed copy that she sent us along with signed bookmarks for each student), the first two books in another Jennifer Nielsen series next week before placing them in my classroom library. I am also going to try to squeeze in Crenshaw by Katherine Applegate and more picture books.
I will end this weeks IMWAYR by mentioning our new family read aloud, The Mother Goose Diaries by Chris Colfer and Mother Goose. This is really for huge fans of Colfer's The Land of Stories series. My family qualifies. We have read the entire series so far once we finish the two pack of short novels that this book is part of. The worst thing about reading this book is that I pretty much have to read the whole book in my Mother Goose voice established in previous books. It is kind of like the oldest character from the TV show Golden Girls after a few too many cocktails. If you have read Land of Stories you might get that, and if you haven't, you probably don't. That is pretty much the case with this book.