It's been almost a whole month since I have posted to this. Once I skipped a week because I was busy, it got easier to skip other weeks. Oops. Even though I have not been reading nearly as much due to report cards and two other large projects, I do have some good books I have read to share. Head to teachmentortexts.com or unleashingreaders.com to view the kidlit version of this meme. You will find lots of great titles for your to-read shelves.
Crenshaw- This was a really emotional little book. There was one moment near the end where I really felt for the parents who did not seem to be having anything go their way. This is quite different from a lot of the MG/YA I read when the parents are sometimes non-existent. I really appreciated that but it was not really what the story was mainly about. This is a very good book if you have a nice, comfortable life and your children do not really know too much about the hardships that many face in their lives with poverty. It had an impact on my child when I passed it on to her. One note though, I was happy we did not read it aloud as a family as there is an Easter Bunny scene that would have shocked my younger, five-year-old daughter to her core. The rest of it would have been great for her as well though.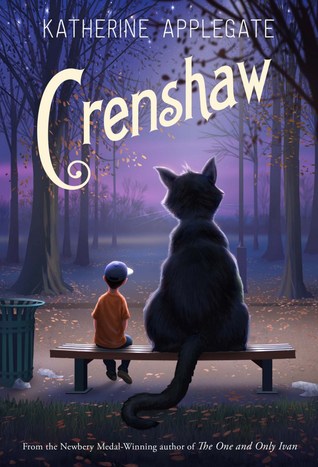 Mark of the Thief- This was a really exciting book to read. I have read Nielsen's The Ascendance Trilogy, and just finished reading the first book (The False Prince) with my class. They loved it and you could heard a pin drop when I read two chapters in particular. Many of them are racing through the rest of that series and wanting to read this one as well. It takes place in Ancient Rome and like Jennifer Nielsen's other books you have no idea which characters are trustworthy and what our main characters should do next. It might make you run for the sequel.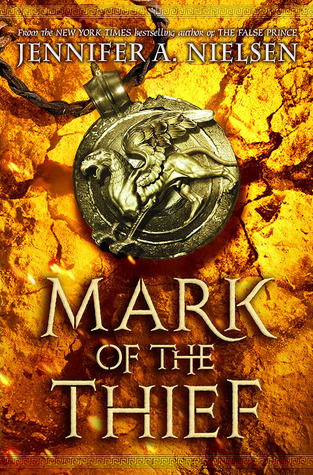 Rise of the Wolf- I did run for the sequel, which I won in a contest on Jennifer Nielsen's blog (my students got signed bookmarks and temporary tattoos- it was really cool. Authors are rock stars, as you know). She is one of the most gracious authors you could follow on Twitter or Goodreads. Generous with time and answers questions of readers on a personal level more than anyone really could expect. Even better, the books are very exciting. Lots of plot twists and turns in this second volume of the series. I really liked that the book was set in Ancient Rome, and I think this one, like Nielsen's A Night Divided, could spark a desire to learn about a period of history.
The Chicken Squad: The First Misadventure- I thought this was a very cute early chapter book that I will likely read to my five year old soon. A series of chicks with special skills are called to action in this funny little gem. We have read lots of Doreen Cronin's picture books so the humour was not a surprise. I think this would make an awesome reader's theatre with primary students and am suggesting it to my primary teachers or I might offer it to my 5/6 class to perform to them.
Chasing Secrets- I really enjoyed this historical fiction set in San Francisco at the turn of the 20th century. It captured a piece of history that I really knew nothing about. There are some great notes at the end that give more detail and let you know which parts of the book were absolutely true and which had a little of the writer's discretion. It is a really exciting book that can lead you to discussions on race, inequality, and gender. The lead female character will be a compelling and inspiring figure for most young female readers.
What Do You Do with an Idea?- I really liked this picture book that I read while attending a workshop. A tale meant to inspire you to dream big and nurture your big ideas in the face of adversity, an important message that works for kids of any age. I think this pic book would work best for upper intermediate/middle years age kids. The art is black and white mixed with colour for effect. Enjoyed the message about how to nurture an idea and to be it's champion no matter what others think.
Pax- The fox on the front surveying the landscape is a hint that this is a very thoughtful and powerful book. The lack of a specific setting reminded me of our class's Global Read Aloud book Fish. In that case, it put off some readers in my class at first, but I like how it can make you think about the other parts to the story that matter more. Also, I always think that if a writer won't tell you much about your setting, the events of the plot could happen anywhere. This one will be a real tear-jerker for many young readers and I am interested in the discussions that I think will build around the different motivations that the characters have for their actions, particularly a supporting adult. Parts of the book are written from the perspective of the fox and that will be fascinating for many readers.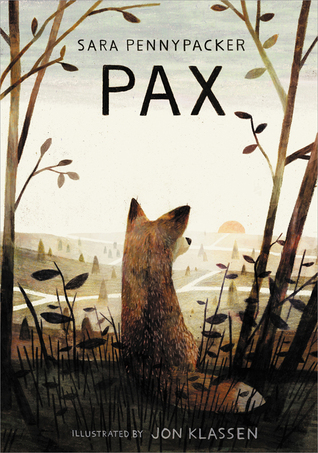 Lady Pancake and Sir French Toast- This is a hilarious little rhyming book on the battle for the last bit of maple syrup in the jar. The competition goes back and forth allowing little readers to choose sides and get emotionally involved. The title characters race through the fridge with laugh out loud funny twists and turns as different foods pop up as obstacles. There is a nice twist at the end and a villain that would give your whole group a chance to come together against a common enemy. This will make a great read aloud to my grade 1/2 library group tomorrow.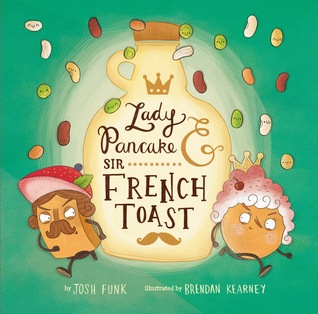 Currently Reading:
With my family: Jack- A really interesting fairy tale re-tell of the beanstalk adventures of the title character. Liesel Shurtliff, who wrote Rump and the recently released Red, always seems to include a few unique perspectives on these old classics. I particularly liked the description of the world of the giants (there are some interesting items on their shelves), and the way their world has a different relationship with ours than many other versions of this tale. Jack and his little sister have been in constant danger, but are making a good team at the moment.
On my own: Zeroes- I am a big fan of Scott Westerfeld, but was a little let down by Afterworlds, the premise was great but it dragged out for me. I am enjoying this one a little bit more. The secrets of the characters are slowly revealed and you could see how this could be adapted to a TV show or a comic/graphic novel (yes, Heroes immediately comes to mind). I am only about a third of the way through this book, which is over 500 pages, but each character seems to have their share of things to sort out. There is plenty of action, but some language issues. I am still not sure what grade to recommend this too, but I am reading it thinking of some boys I know in grade 7.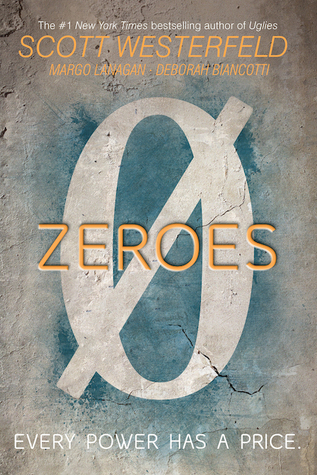 Coming Up: My class has one week left before Spring Break, and when we come back we are starting our literature circle unit featuring: A Night Divided, The Nest, The Blackthorn Key, How to Outrun a Crocodile when Your Shoes are Untied, Rain Reign and The Night Gardener. I will be skimming these books over the next three weeks. We will be competing in a Battle of the Books with classes from elsewhere in our district in late May. I am considering many of the above titles for next year's edition if this becomes an annual event (it is our first one). With planning for this event, report cards and our BC Green Games project there has been and will be less time for reading and that makes me sad. To cheer us up, you could vote for our project at this link as many times as you like over the course of the month (you can vote every hour or so but that is a little too dedicated). My small school, in our tiny community, is battling some schools in Vancouver for first place in overall voting. There are some neat projects that tell the story of each school's plans to help their local environment. Happy Reading everyone!