I am hoping to read more now that summer has begun and write even more about some of my reading. Visit teachmentortexts.com or unleashingreaders.com to see other people's rundown of their reading in kidlit.
One of my best memories of the recently finished school year was our district Battle of the Books competition. I ended up picking all of the books as we put it together really quickly and there was no time for real collaboration on the topic. My hope was this year that we would be all be able to read lots of books and choose collectively a group of six novels that could be used in a lit circle by classes that want to participate, and in our quiz show style Battle. This has driven most of my reading lately.
Battle of the Books 2016-17 Contenders I have read lately
I really love both of these books and would be happy if either of them are included. Wake Up Missing is a book I can't believe I missed out on earlier. The topic of kids battling concussion symptoms is topical and will hit home with the hockey and lacrosse playing crowd at my school, but the book was brought to my attention by a grade 5 girl that was in my class this year. We were on a two night school campout and she finished her book on the way. I did not let on that I had four books packed, but on the way home when she looked bored I let her know she could borrow a book and this was the one she wanted (I would have started it that night). After the weekend, she brought it back and said it was the best book she had read all year (of about 40). It has action, some science, there are some interesting notes in the back, and its a touch creepy.
Minrs also has a science-fiction element to it. The sequel is out soon, which is a good thing for people who do not like to stop part way through a series. This will appeal to those students who enjoy books where kids are thrust into leadership roles and are not sure who to trust, but maybe are not ready for the violence of books like The Hunger Games, and Divergent. I am not sure if I should use this book, or a book like Masterminds, which has some similarities or both. This book is set on a new space colony due to resource depletion on Earth, which I think many students will find interesting.
Two more books that I am considering and in both their is a lot of introspection as the character sorts through some of the events of their lives. One stays in one place, and the other literally travels while doing so. Both of these books are intense emotional experiences. This is one of the things that I look for when I bring a book to students and say, "You need to try this." The Girl in the Well is Me is about a new to town girl trying to navigate the landmines present when creating new friendship. Bullying and chasing cliques are important issues in this book and they are well handled. The message of being true to one's self is an important theme in this one. Karen Rivers has another book on the way, and I will be eager to read it.
The Honest Truth is a book that I will have a hard time not pressuring people to read. My wife has already had to keep me quiet by reading it. Luckily, it is so good that if you force your friends to read it, they will thank-you for it. This book will really hook you in from the opening pages, and I was really emotionally attached to the character and what was happening to him. I was also very intrigued with the choices that the secondary characters had to make and this will make for many great discussions you can have with the people who are lucky enough to read this book to you. So far, I think this book and probably The War That Saved My Life, are my two favourites of the year. I am on my way to read Some Kind of Courage soon.
Three that don't fit for Battle of the Books but are just fabulous anyways…
I really enjoyed this book and the previous offering from this team Wolfie the Bunny. One of the messages I found in this book was that of not staying mad, and there is a line in which one character apologizes to the other and "all of the horrible" empties out. The Kindergarten class I read it to just loved that line. They also needed and took to heart the message about judging the intentions of others without all the information. I had a good library discussion with three classes about that. In addition to these positive messages, the book was laugh out loud funny, and it was one of those library read alouds that had kids asking for the book as I was finishing it so they could take it home to read. Read the Book Lemmings! the next collaboration from Dyckman and O'Hara will be highly anticipated at my school.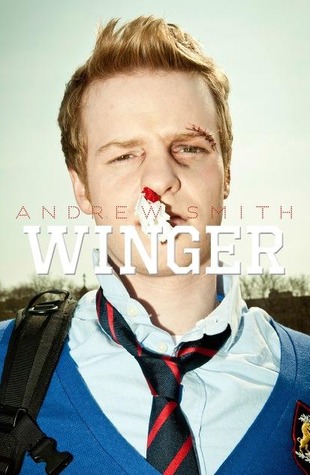 The cover that my my wife loves to hate and my nine year old couldn't keep her eyes off of. I waited far too long to read this book, because I knew it would not be something I could pass to a grade 5/6 student. I live in a rugby loving town, so the idea of a book in which the main character is a big rugby player was appealing. This YA book is also really hilarious, really wise, and at times heartwarming and heartbreaking. Some of the events made me want to scream and so I won't give those away but this is a must read for high school students. If I taught high school, I would have a number of people to pass this on to. I will seek out the sequel soon.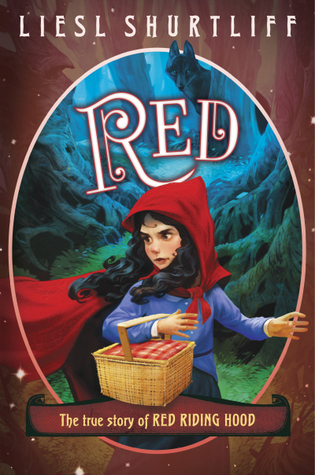 This was the last read aloud with my now 9 and 6 year olds (they were eight and five when we started). We have read all three of Liesl Shurtliff's fractured fairy tales with Rump and Jack being family favourites. I listened to The Yarn podcast this morning featuring Liesl and it was interesting to hear her talk about her writing and how it took a while to find the humour and purpose of this character, but she did. This character goes through what many of us go through trying to be brave in tough circumstances and sometimes struggling to do so. Her relationship with Goldie is one that prompted some discussion in my house.
Next up: I have signed out Some Kind of Courage from my library so I will be reading that after I finish Light Finder by Aaron Paquette, which is really interesting with the main character being Cree. This fantasy novel by an artist from the Edmonton area is billed as YA and so I am struggling with whether or not my 5/6 students should read it as the content is fairly mature. Eventually, I am going to tackle Seveneves, by one of my favourite authors, Neal Stephenson. That will be a long, but satisfying read. Happy Summer Reading to everyone.