I guess I should maybe try a Slurpee while I read today after writing this 7/11 edition of IMWAYR. The kid lit version of this meme can be found at http://www.teachmentortexts and is a great source of summer reading (or any season) ideas from picture books to YA lit.
I started off this week by finishing Lightfinder by Aaron Paquette. This is a tale told in alternating perspectives of a brother and sister. They are Cree teens who have been living in two different worlds, one at his reservation home, and one in Edmonton. Some life changing events early in the book plunge them into a struggle of good and evil with the future of life on earth at stake. You have no doubt read that kind of plot summary many times, but with Cree traditions at the heart of this story there is certainly a different a spin on this. It seemed like this was the first in a series, but seeing it was published two years ago, I am not sure if a second is coming. It was great to read a book written by a YA fantasy by an Aboriginal author. The writer is an artist and speaker as well and his first novel deals with themes like loss, colonization and choices. Not really sure my many of my grade 5/6s would handle the mature themes, but if I taught high school I would have more students to recommend this book to. The ending to me, felt a little rushed, but this was a good story and I would like to learn a little more about some of the Cree traditions that were present.
This is the first picture book that I have read from the author of A Series of Unfortunate Events. I was also attracted by Jon Klassen being the illustrator. I really enjoyed what he brought to The Nest and Pax. I wasn't disappointed with this one either. I loved the way the pictures created the mood for this story of a boy trying to deal with his fear of the dark.
My favourite picture book of the week was This is Sadie, with great text and pictures showing just some of the many places we can go in our imaginations when we read. My six year old really liked this one too, and I need to purchase a copy after reading this one at our public library.
I could have read this with my grade 5/6 class last school year and they would have instantly made connections to some of the growth mindset material we went over or to my long running fear of drawing. I create a lot of ish-like materials during math class. I think I am the last teacher on earth to read this story but I see lots of ways to use it as part of discussions on things like perseverance.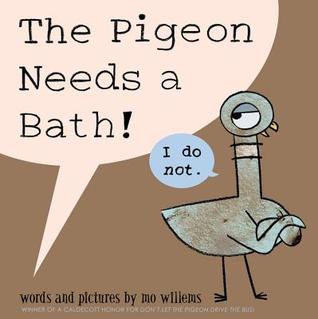 Mo Willems is one of the authors that I have been reading more of so that I can share him with students in the library. I just finished my first year as a K-7 librarian and as an intermediate teacher I have not always been as well versed in picture books as my primary colleagues. I really enjoy all of his books, and this one will be easy for students to connect to, and they will notice a lot of little details in the pictures too. I could likely spend a month reading his Pigeon and Elephant and Piggy books with classes next year.
This was a funny story about the abuse that a book can take and the main character is suitably outraged. This would be a good one to use when talking about how to look after books early in the year. There is a message about the pursuit of perfection as well, but I am not sure if it will resonate with the little ones who will likely focus on the humour.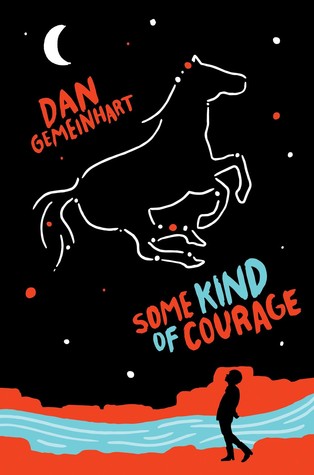 I have really loved the two books I have read by Dan Gemeinhart. I probably preferred The Honest Truth a little more, and think that it will stay with me, but this book really got better the more I got into it. I look forward to reading Scar Island in 2017. There is a little of everything in this book, action, suspense, humour and sadness. The main character, Joseph Johnson says it well at one point, "There was plenty of sadness in the story, I reckon, but it wasn't sad all the way through. There was an awful lot of together, and an awful lot of ______ at the end." I got rid of one word there in case it is a spoiler for some. I think what I am loving most about the books Dan Gemeinhart writes is the relationships between the characters, often strangers. There are people with warm hearts throughout his books, but there the plots have the excitement that will get young readers interested. Jospeh summarizes the belief system of some of the characters with this statement,"Taking care is what we do, I s'pose. It's all we can do really. All we can do is be there. And sometimes that's enough." You can probably guess from the language that this book is set in the past, and it is late 19th century but still in the Wenatchee/Yakima Washington area as was The Honest Truth.
I read this with my nine and six year olds. They really enjoyed it, and we enjoyed sharing it with them. I was not the biggest Harry Potter fan when they first came out, but I really enjoyed reading this one with my children. We will probably read the second one if my oldest does not scoop it up and go through the rest of the series first. My six year old said she had dreams of the last chapter the day before we read it. She just had to find out who that two faced man was. Not sure she could have saw that plot twist coming.
Next up: I am reading Seveneves by Neal Stephenson (and will be for a while as it is over 800 pages. This is not really a young adult book but I may encourage some young adults to read Stephenson's work. He has a way of making really complex ideas simple, and I always love how much detail and research he has. My family moved on to Inkheart by Cornelia Funke for our night read aloud. We are reading A Night Divided by Jennifer Nielsen with our nine year old (not sure if our 6 year old is going to stick it through this one, right now but so far she is). I am also eager to read some of the Bink and Gollie books by Kate DiCamillo and a little of a MG book as well although I have not decided which one of the too long neglected books in my pile it will be. Happy Reading Everyone!