It has been nice to have a little extra family time on a four day weekend, including some time to read as well. Here is my contribution to the weekly meme hosted by Jen at teachmentortexts.com and Kellee at unleashingreaders.com. I have been lucky enough to have an unknown revenue source fall into my lap this month and it led me straight to my favourite independent bookstore, Mosaic Books in Kelowna. This will lead to more picture books this week and next, as they usually have great selection in the Children's and Bargain sections.
First though is a re-read and one of my favourite books. I read this and nominated it for my district's Battle of the Books, our quiz show style competition we are running in May. All elementary schools will be entering teams of students that are preparing to answer questions on six books. I re-read this to write some of the questions and it was just as amazing the third time I read it. It is such a powerful, emotional, and inspiring historical fiction set with World War 2 in the backdrop, but the real battle is the one in the heart and psyche of a young girl named Ada. I write this knowing that most people who will read it have long since read this book, but it is so good that if even one person is prompted to read The War That Saved My Life it will be well worth the effort. I am actually quite pleased to have had the excuse to re-read this before the sequel comes out in the fall.
This is a Rapid Read as the top corner suggests. A short, little adventure. It is to a novel as a TV show is to a movie. It was enjoyable but leaves me wanting a little more. Richard Wagamese was a great writer we recently lost, much too soon. I haven't read many of his books, but this will encourage me to read more of his books, probably those geared to adults. A thriller with elements of Ojibway culture and a supernatural slant, it is a little too short for the kind of character development that I normally look for. However, if one is looking for quick text for a reader who appreciates light supernatural without world building and maybe some First Nations culture, this would be a good choice.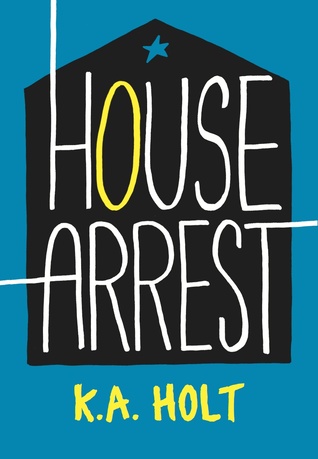 This book has so many of its character's feelings embedded into the pages. And it's a range of feelings. This is yet another book I have finished while shaking my head and wondering why I did not read it sooner. It is another book I will want to share with all the kidlit readers I know so I can talk more about it with others. It reminded me a little of The War That Saved My Life, and maybe The Honest Truth in that its range of emotions as Timothy tries to deal with his family breaking apart, health issues in his family, his own mistakes and trials, and some of the normal (yet tough parts about growing up- here it reminded me of The Crossover, but NOT because its also a novel in verse). I think many readers will want to devour this in one gulp, if they have not already. Not to be missed is the acknowledgments at the end in which you get an idea of how this story came to be.
I have been reading a lot about this collaboration between Drew Daywalt, whose The Day the Crayons… stories are so well loved, and Adam Rex, whose School's First Day of School dominated the month of September in my library. I was grateful to be able to pick it up at last. A tale of the origin of the famous game it is as epic as could be, and very funny. Fantastic illustrations too. Our family read aloud predictably ended in a rock-paper-scissors tournament. I am thinking of planning one for next week to launch the book at my school.
To the Sea is a very cute friendship story that my early primary groups will flip for. We have loved several of author/illustrator Cale Atkinson's previous works both for their stories and his distinct artwork too. Maxwell the Monkey Barber and Explorers of the Wild both went over really, really well and his illustrations, along with Vikki Van Sickle's text in If I Had a Gryphon were a hit at my last book fair. Here, there is an explicit theme of feeling alone/not seen by others as well as the idea of being a dependable friend. There is some repetition of these messages for young readers and the pictures make the story very cute, in particular one page in which the boy is drawing many pictures while trying to figure out how to solve a problem for his blue whale friend.
I really love this series from Kate Messner and artist Christopher Silas Neal. A reviewer commented last week that the art work did not really stand out for her in the smaller version, so I made sure that I purchased the larger format and I am happy to have done so. In this series, this is the third, the writer and artist take us on an exploration of nature. Here, they manage to capture the mood of a quiet paddle on a pond or lake. Fantastic illustrations include one from the bottom of the pond looking up at the boat with the pond teeming with life, and another features a bird's eye view from the tree tops looking down. The text is a light touch, drawing your attention to features and details but letting you explore with your eyes. The end is filled with great facts about pond life and an Author's Note about ecosystems.
Currently Reading:
I am reading My Name is Seepeetza by Shirley Sterling for our Battle of the Books, The BFG with my six year old, although not very much this week with picture books and our family read aloud taking priority. Our family is reading Harry Potter and The Goblet of Fire, and today I started Wolf Hollow (finally).
Up Next:
I have a few picture books to read including Dad and the Dinosaur, When we Were Alone and A Perfect Day. I will be re-reading Chasing Secrets as part of my review of my classes Literature Circle books (the same titles the district uses for Battle of the Books), and if I finish Wolf Hollow I will start an early chapter book as I have not read one in a while or A Monster Calls if I am more in the mood for something YA. Happy Easter to everyone, and happy reading as well!