I really have not been making time to write lately, but today my school is closed due to flooding in the area making a bridge to my school inaccessible, I am using some of the time to re-join this great community of book bloggers who check in with a list of their reading for the week. Thanks to Kellee and Ricki at unleashingreaders.com and Jen at teachmentortexts.com for hosting this update.
I am going to post about a few books that I have read recently (and not blogged about). I did not read all of these in the last week (I wish!).
I really enjoyed this title and the sentence at the bottom of the cover really says it all about what this book is trying to do. It delivers.
My oldest daughter has been getting everyone to read this. I was the last hold out. Not because I did not want to but I kept loaning my copy out and I have a big pile of books too. Great premise here of a world in which all computers stop working and life gets pretty chaotic. Middle grade readers that crave action will love this one. I will likely start the second one in the summer.
I found it really odd to read a book set in the year I was born, but this is a great story of a boy that tries to thrive in both the world where he lives (The Rez) and the world where he is educated (he is the only Indian in his school). Some of the most memorable scenes were when his two worlds threatened to come together. This is another book I wonder about having in my elementary class (5/6). It is better suited for a high school audience.
I read both the second and the third in this series. I really liked the second one, but the third didn't really pull me in as much as the others. I still think my young readers will enjoy these titles in the library.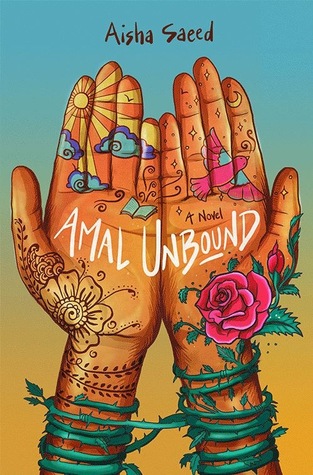 I managed to get this through NetGalley and I really enjoyed it. It is released tomorrow. Great story of a young girl in rural Pakistan. It brings up plenty of issues that should be discussed in a classroom around privilege, gender and class. I will be using this for Global Read Aloud with my class next year.
This was such a great book, and another I kicked myself for not reading earlier. It is many things. An interesting mystery, a book about a character struggling with OCD, and I think treats it in a way that kids will enjoy and learn from. Especially with how that abbreviation (OCD) gets overused, and misused.
I have been working away at some of K.A. Holt's older titles after really enjoying House Arrest a couple of years ago and then Knockout this year. I have students in Book Club/Lit Circles reading those two titles and they are loving them. That prompted me to order this one, which is also a novel-in-verse featuring a character who has issues that prompt to engage in imperfect behaviours. Like Timothy in House Arrest, Kevin can sometimes had a "bad attitude". He bullies, and is bullied back. Just as in House Arrest though, there is growth and a great payoff for the reader in a short, gripping package.
I was initially concerned this would not work in my classroom because of the YA marketing but having read it, I think fans of Nielsen's earlier series The Ascendance Trilogy (The False Prince) and The Mark of the Thief, will love this one nearly as much. It has all the action and intrigue of earlier series. There is a little more romance, but not enough to dissuade most of her readers. The first boy (grade 7) in my school to read it declared it another hit.
A really exciting series that started with Last Day on Mars, this book picks right up where the first one left off. A really great MG sci-fi that my students, in both my 5/6 class, and the 6/7 that I have library with, are addicted to. This one answers some of the questions that are raised at the end of book one, and raises many others.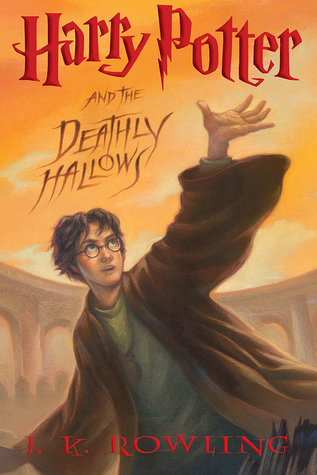 I finished this series with my wife and two young girls. It was a great thing that we read this entire series together. I appreciated my ten year old not reading ahead. My seven year old did read ahead a few times (that I know of) but I don't think got far enough to spoil any plot points.
I enjoyed this book about a nearly teenaged girl dealing with life without her mother and having a father so famous (modeled after The Rock) that the family needs to constantly move. There was also a family dealing with a child going through gender identity issues. There is some mature content but I wouldn't be concerned with a grade 6 or 7 student choosing to read this. It may not be a comfortable topic for some readers, but its tackled with honesty and the right amount of humour. Another interesting coming-of-age, making sense of the world story from Karen Rivers.
I finally read this! It is amazing! I have no idea what took me so long.
I have loved reading the first two books in this series with my seven year old. We find Olga, and the world she lives in hilarious. We liked the first one just a little bit more than this book, but recommended to those who enjoyed book one.
I also really enjoyed the first two books of this series, and have been passing it to kids who are anxiously awaiting the next Amulet book. While they are not really similar plot wise, this book seems to satisfy their need for another great graphic novel. The plot is an alternate history with great world building and characters.
Currently Reading:
I am loving this current read from Katherine Rundell. The intro to the plot is kind of obvious from the cover. I love her writing style, particularly the humour even though these four kids find themselves in tough situations.
Happy Monday! Hope to catch up on what others have been reading, and write a shorter post next week instead of next month.