This is my very late entry into the weekly reading update hosted at teachmentortexts.com and unleashingreaders.com, the very best places to get your to-be-read lists more swollen than the creeks and rivers in my area, one of which was so full of water it kept me out of school for the last week. High water made a bridge close to my school impassable and our school was closed for one week. I was still packing up the book fair last Friday when I was told to leave, but I was finally able to glance at a few picture books while packing it up on our first day back today. As flood problems go, it is really not much of a problem. Many in my province had it much worse
It was an okay week for reading, and I worked on a number of reading initiatives at the school and district level while I was unable to teach my class. Here are a few of the books I enjoyed reading this week.
Written like an auto-biography of Earth, this is a funny and informative picture book. In particular, I loved the profile of baby earth in this one. "Explosive, gassy! Very cranky!" Like other babies I know of. I also really enjoyed the pictures, but especially the one of the asteroid, looking so evil as it heads to Earth.
This was a likeable adaptation of The Little Red Hen featuring a young girl who has the desire to build a fort, but lazy brothers who do not want to help until they see the excellent results. Then, of course, they want in. The conclusion to this adaptation is a good one. The boys handle the situation well.
This is the second book I have read by Dusti Bowling, and like the beloved Insignificant Events in the Life of a Cactus, this story has a great blend of mystery, humour, and likeable characters learning about friendship and struggling against formidable odds. Don't let me mislead you, the plots are not that similar, but I think my description is my interpretation of her style. She has two very readable, entertaining MG stories written in her unique voice. This kind of reminded me of reading my second Dan Gemeinhart novel (another writer I really enjoy). I think those are two authors who will soon have a large catalog of winners for my grade 5/6 class. This book is released in September, and I was lucky enough to get an ARC to read through a group I joined called Book Portage. This book will move from my home in BC to Niki in Winnipeg.
Most readers seem to enjoy a survival novel and this is all of that and more. Elements of danger as one would expect, but this book also had good characters and also, it's by one of my favourite writers. She has really interesting ways of having her character see the world. This book had far more humour than I would have thought a survival book to have and also could be a launching out for discussions on colonialism and environmental issues.
This book is packed with so much great information about coding, but in the form of a story. Younger students will appreciate the artwork and the humour, and older kids will understand some of the coding references. If you are thinking of introducing coding to your class, this book is great! Its also just a funny book to read with your kids when it comes out tomorrow, May 15. It's another winner from Josh Funk, who is extremely popular in my library.
Currently Reading: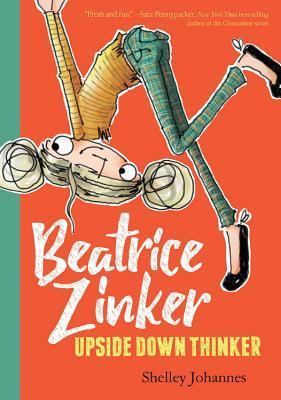 I am about to finish, Beatrice Zinker tonight or tomorrow. Silverwing is my family read aloud. After this, I have some books that have been sitting in a pile for far too long such as The Jumbies. I think that one is next. I also should re-read my Battle of the Books titles. We have been working with them as a district, and our team quiz show is coming in June. I wrote the questions so long ago that I need a refresh. We are using House Arrest by K.A. Holt, Last Day on Mars by Kevin Emerson, Wake Up Missing by Kate Messner, Ghost by Jason Reynolds, Out of My Mind by Sharon Draper and The Skeleton Tree by Iain Lawrence.
Hope you had a great reading week as well. I look forward to checking the other readers' posts throughout the week.