This has been a pretty good long weekend, reading wise. With an extra day off, a trip to a city with a bookstore and a library budget for the first time in a while, I got to get into some books I have been waiting to read for a while. All the more reason to link up with the amazing reader/bloggers at unleashingreaders.com and teachmentortexts.com for this weekly reading review.
Finished Reading This Week: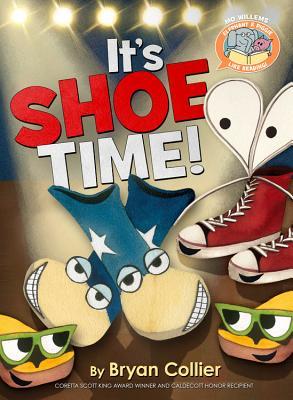 Lots of shoe related puns in this humourous addition to the Elephant and Piggie Reads series. The class that I read this with were grateful that they made more than one appearance. There is also a surprise near the end that got the kids revved up.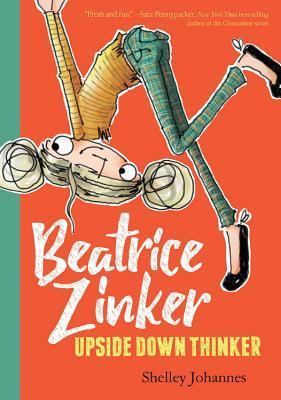 An early chapter book in which Beatrice moves to a new grade but sadly finds that some of her eccentricities are not as welcome as they were last year. While I thought of this as something I had read many times before I enjoyed this book, especially the last third when I got to see how her friends and family would help her through this.
Fun facts about sharks sprinkled in with Ame Dyckman's trademark humour. I have long been a fan of her picture books and this one did not disappoint. Scott Magoon's colourful and detailed illustrations worked for me as well.
Fast paced adventure based on fairy tales from Haiti and Trinidad, mixed with original characters. Interesting connections to the environment and our footprint on the world. I will likely seek out a copy of the second book in the series.
Albie is the boy in the class that is always creating and inventing and sometimes this infringes on the others in the classroom. When he unintentionally messes things up for his classmates, only one other student is willing to support Albie and give him a second chance. A nice message to go along with the witty rhyming words of Josh Funk.
Silly super hero fun, full of chicken related puns in the city of Fowlidelphia. I was tempted to pick this up because a few of my students in grade 5 and in the library have enjoyed other series in this Branches imprint of Scholastic. I could see younger students getting into this series, so I will book talk it with a few classes in the next week or so.
This is the third installment of the Track series. I feel like this is the Track character that I knew the least about after reading Ghost, so I was happy to start reading about Sunny here. Jason Reynolds has said it is for the weirdos, and I guess we should all be grateful that he wrote a book about how we can be accepting of the inner weirdo in all of us. Like Albie Newton, and Beatrice Zinker, Sunny needs people to support him in order for him to be himself. I like how Sunny and the other characters in this series learn what it is like to be a part of a team.
Currently Reading:
My family continues to read Silverwing together. I am re-reading Ghost and House Arrest for our District Battle of the Books in early June. We have a school event at the end of May. I have some new picture books and early chapter titles as well. Hopefully, you have a happy reading week as well!