It has been a few weeks since my last post, and some of that was due to our Spring Break plans. We had time with family and some travel time, but I did manage to read several really great books that I would like to share. Thanks to Jen V at teachmentortexts.com and Kellee and Ricki at unleashingreaders.com for providing a place for us to link up our posts.
Some of the Books I Enjoyed Since My Last Post
Mo Willems new book is unlike any of the other books I have read by him. This is a book about inspiration that is very inspiring in its own right. I gave it to a pre-service teacher at my school when she finished her practicum because she might inspire others to great things.
I was grateful to get an ARC of this through my ARC sharing group Book Portage. This series opener looks to be the beginning of a fun ride following a group of child geniuses modeled after real historical thinkers like Tesla, Da Vinci and Mary Shelley. The kids are part of a school called Genius Academy, but they are more like a spy group not affiliated with any government. I liked this book and I think I might like future volumes even more now that some of the background is in place.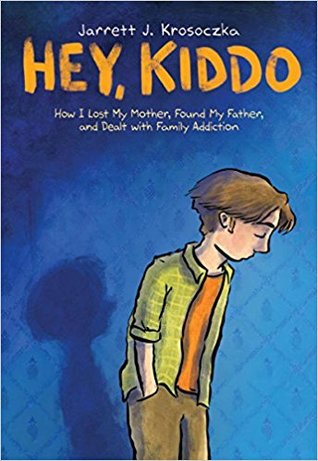 This is a powerfully, honest look at the author's upbringing with particular focus on his family. The blunt depictions, particularly of his grandmother and mother, were tough to read at times, but there was a hope and inspiration as well.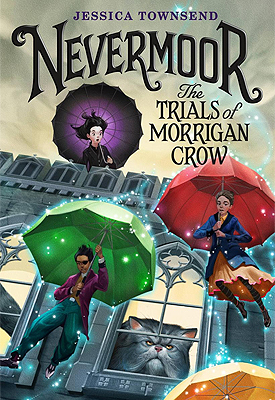 I wasn't always sure about this book as it starts with similarities to other MG fantasy, but it was a really enjoyable read. Some of the world building was great and the characters were memorable (the scene stealing cat on the cover, in particular but also dragon riding being a sport). It is a touch long, both in the chapters and overall, but that won't dissuade fantasy readers who will get into the mystery, and humor.
This is a book I just re-read for our upcoming Battle of the Books that I plan with the librarians in our district and also because my class is starting our Literature Circle/Book Club unit with it this week. It has a lot going on with its depictions of characters dealing with mental illness, a mystery, and underdog trying to do well in school plot as well. It won an Edgar award for the mystery but I think its strength is the character Daniel trying to deal with symptoms of OCD, having no idea what that is. The author's note describes how the author based the title character on his own experiences making this an important story in the same way as Hey, Kiddo, but for more of an MG audience.
I enjoyed this picture book that I bought a few months ago, and shelved but never got around to actually reading it. My own children would relate to waiting to get something in the mail, but the way the boy gets around it by having the mailbox send him a plethora of items was funny and made for some great illustrations. The boy eventually finds a different way to happiness that could be a good talking point.
The sequel to The Traitor's Game is again told from the perspectives of the two main characters, Simon and Kestra. This has the political intrigue of Jennifer Nielsen's Ascendance Trilogy and the magical elements of her Mark of the Thief series in a more upper MG/YA package. This series will be an easy sell to my students that have read out her earlier series and want more.
Currently Reading
I am re-reading Hello Universe as it is part of our Battle of the Books. Endling: The Last is our new family read aloud. My wife had to brave to not choose a Rick Riordan book, but both of us had been wanting to read this, and it is fun to make our children wait between books 2 and 3 in a series (even if oldest has already read the entire Heroes of Olympus series). Finally, two classes in my school enjoyed Aisha Saeed's Amal Unbound as part of Global Read Aloud (check out the 2019 books announced for next year) so I grabbed an ARC of an Aladdin inspired book that she wrote. It comes out on April 2, and I fully intended to read it before it came out, but now I think I will be close, but not quite.
Hope you had a great reading week! I am back at school after a two week Spring Break, the beginning of the home stretch of the school year with lots of big reading plans. I look forward to seeing some of your reading this week as well. Thanks for clicking your way to my blog.