While most of the kidlit world (not really most, it is a big world) will be paying attention to nErDcamp Michigan, and not that I blame them it looks awesome, I will be cataloging books in my elementary library, weeding books, and scanning books from my classroom library (I teach grade 6 when I am not in the library). My 11 year old is most likely to be doing that last job so we can get the answer to how many books are there. I will probably weed some of them as well. I have an unofficial goal to get it to 1,200 books (40 books from the famous Donalyn Miller challenge X 30 approximate hard users of the classroom library).
This is part of my plan to not sit on Twitter inflicting myself with nErDcamp envy. I also plan to reflect on the nErDcamp Bellingham weekend I had in February which was amazing. Adam Schaffer and his team do an amazing job. Lastly, today I went to my local independent, Mosaic Books in Kelowna and took out any frustrations on my credit card, so I have a few picture books to share from my reading week that just ended.
Finished this week:
I grabbed an ARC of this book from the Book Portage group. An introspective look at a boy's friendships and the choices he needs to make in order to navigate his way through adolescence, Tight is the story of a sixth grade student growing up in New York City. This emotional, compact story takes us through Bryan's feelings as he knows what makes him happy but is also dealing with what society, his family and classmates expect him to be as he grows into his teen years. Sometimes these pressures try to pull him away from what works for him, or what he knows is right.
What I loved most about this book is how it didn't shy away from making how the boys feel more important than action. Its central to the reading experience here in the same way that it was in House Arrest, one of the most popular books in my grade 5/6 class this year. I think I might have found the next book for my students that got hooked on House Arrest. Both K.A. Holt (writing in verse) and Torrey Maldonado don't need a lot of words or pages to show their young main characters struggle and grow. Readers will experience the feelings of Bryan and the secondary characters (Bryan's sister, Mike, Bryan's Pa, and Big Will) are interesting enough they could have their own books.
Educators and parents often use the word drama for situations in which girls' emotions are out of control but this book is a good reminder that boys can have that same affliction. This book could be an asset to boys who may feel like they are alone in what they feel as they try to find their true selves. They may find much to enjoy and learn from Bryan's journey and much to discuss of the choices he faces (that reminds me of many conversations about Jason Reynolds' Ghost that I had with students this year). Not that I think girls wouldn't enjoy this but I couldn't help but think that if you are looking for thought provoking, realistic fiction for middle school aged boys, you should check out this book when it comes out on September 4th.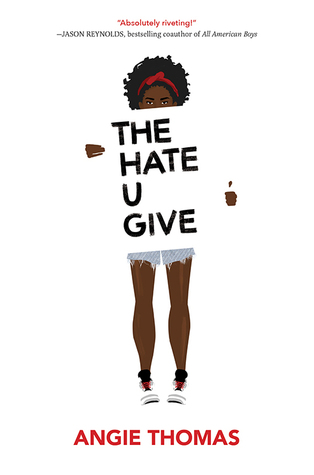 So I know a lot of people have already read this, or have probably heard all the hype. It is every bit as engaging as people say. Very timely in that the topic of police killings is all too familiar if you watch news from the United States, this book is told from the perspective of a witness to just such an event. If you haven't picked up this one yet, I give my usual warning to catch it before the movie comes out. Its very much a must read for high schoolers and up. Not for my 11 year old. Yet.
I read in a review that this book captured a parent's desire to be ever present in a child's life. I guess that makes this a perfect story for kindergarten students. I wish I had read this when it first came out in 2016. Reading it now after the sad passing of the author, Amy Krause Rosenthal, I totally read it as a postcard from another place. Now I wonder if it is the perfect story for kids dealing with grief.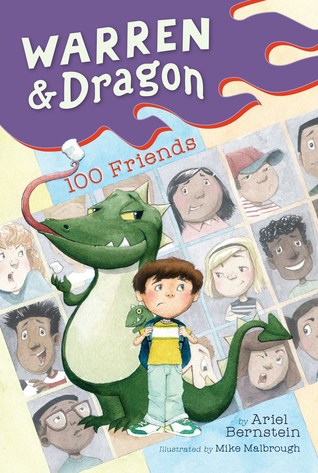 A cute early chapter book I acquired from Book Portage about a boy moving to a new town with his family. I really liked the pay off at the end when he learns… oops spoiler, but you would figure it out from the title. All of the characters become much more likable near the end (except maybe the Dad). This was one of those books where you really wanted to step in and fix the characters, but by the end…
I was really behind on my recent Caldecott books but that is what happen when you drain the library budget before the awards are handed out. Two years running. This one is from 2017 and I really loved the perspectives within the text and the art of how different creatures see the cat. My early primary classes in particular will love this book. I should have had this one long ago.
I have been looking forward to this one for a while, and it is another book that I read this week that for me lived up to all of the advance billing and hype I had been reading online. Two generations who speak different languages and have trouble communicating through spoken words, communicate through a shared passion. Really great text and art work. Probably a favourite for Caldecott in 2019? If so, I won't be behind in the library this year!
This was just an all around funny book. My family and I were laughing at the text and pictures on pretty much all of the pages. I began to see this on a few blog posts over the last month (thanks everyone) and found it at by favourite local bookstore. My early grades will love hearing this one read aloud.
Currently Reading:
My family is nearing the conclusion of the second book in The Adventurer's Guide series (quite funny, light fantasy), and this morning I started Marcus Vega Doesn't Speak Spanish but then my road trip meant I barely read so I am not too far. Even in the first 30 pages, I really like the main character and how he looks out for his family (reminds me of House Arrest again- yes, I like that book a lot). I am feeling that the fact I haven't read this author before is an Epic Fail because I expect to love this book which I got from Book Portage prior to its August 21 release.
After these books are done I have lots of other reads but I got two from NetGalley after being rejected on a few I really wanted and pouting for a while about it I tried again and got The Storm Runner and Dragon Pearl and I look forward to reading one of them this week.
Thanks for reading and I hope you have a great reading week!